NJF Consulting
Serving Nottingham & The East Midlands
Websites
We develop various solutions for our customers specifically tailored to meet their very demanding needs. These solutions are developed over multi platform environments to ensure a consistent look and feel via a number of viewing options.
The BMW Club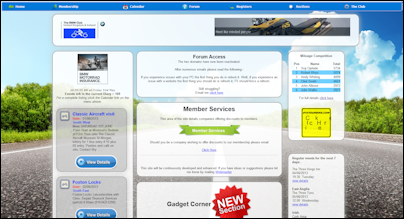 The BMW Club utilises a full back office environment to allow the maintenance of their yearly calendar. This is dynamically displayed on their website and self updates as time passes. This allows full, real time access to all their calendar details to ensure and maintain accuracy.
The system allows the editor of the club Journal to export the calendar information for printing purposes.
The club consists of 15 sections covering the entire UK. These sections maintain their own calendar data in a central location. Avoiding data duplication and inconsistencies.
Sections can export their section data for import into calendar environments such as Google calendars.

---
Neartone Printers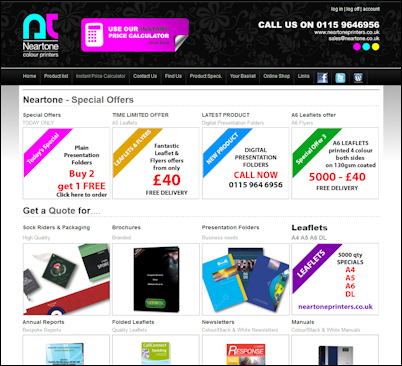 The Neartone Printers site allows visitors to generate their own accurate quotations for a variety of products. The calculator is maintained via a secure 'back office' environment. Easily maintainable and instant.
---
TRS Vehicle Repair Centre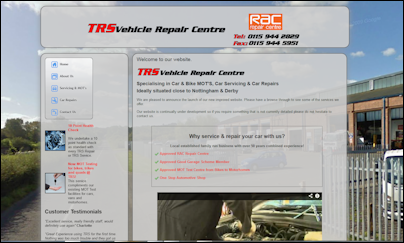 TRS Vehicle Repair Centre website uses a database to store the Service prices and is easily maintainable by the customer. This site utilises the latest Fluid Grid Technology allowing for the site to be viewed on multiple viewing environments(Mobile Phone, Tablet, Laptop & PC).
---
Need2View Estate Agents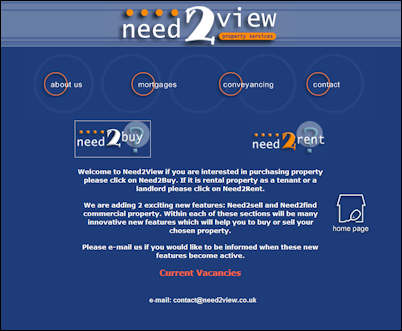 The Need2View site has a full secure 'back office' environment that allows the customer to complete all their related business tasks via the system. The system produces their website, marketing material and even does the marketing, via text message email and postal communication.
---
Other examples of websites produced are available if required.
Should you wish for more information or a
Free Consultation
please do not hesitate to get in touch.